Like many industries, the internet has changed the game for higher education. In an interview with Stockhead, an Australian business news publication, Nitish Jain, President – SP Jain School of Global Management, discussed how the School plans to build a bigger market share with its innovative Engaged Learning Online (ELO) technology and a focus on teaching relevant skills.
The article titled 'SP Jain has a high-tech plan to take a bigger share of the global higher education market' was published on August 6, 2019. The publication has a readership of 250,000+ comprising industry leaders, investors, shareholders, VCs and observers on financial markets in Australia.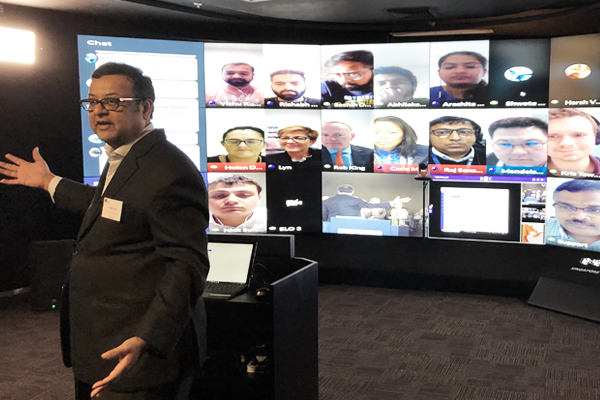 Nitish Jain, President – SP Jain School of Global Management, at the Engaged Learning Online (ELO) studio in the Sydney campus
The article highlights how SP Jain's primary focus is on building market share with ELO which offers working professionals a flexible way to pursue an MBA without interrupting their busy schedules. Accessible from anywhere in the world, the ELO offering is built around an engaging visual learning experience where students can interact with lecturers, collaborate on assignments, break out into teams for discussions and debates – all in real-time and without any loss of engagement. The platform is at the heart of the School's Executive MBA (Online) program which was introduced in India in March this year and will be launched in Australia this September.
"With the ELO, we've created a classroom-like experience that's delivered to your home," said Nitish Jain.
He added that the key to building market share in higher education is to focus on teaching relevant skills. "It may seem like a tame word, but in reality that's the key, because if you're a student you want to be taught practical skills — skills that can help you create your own business."
He also spoke about SP Jain's unique multi-campus learning model, global rankings and more.